CENTRIC is a co-funded R&D&I European project that proposes leveraging AI techniques through a top-down, modular approach to wireless connectivity that puts the users' communication needs and environmental constraints at the centre of the network stack design. AI techniques will be used to create and customize tailor-made waveforms, transceivers, signalling, protocols and RRM procedures to support these requirements. This is the user-centric AI Air Interface (AI-AI) that CENTRIC will enable.
The results of CENTRIC will be validated and demonstrated in laboratory prototypes. Its breakthroughs will enable future 6G use cases, such as self-driving vehicles, the internet of nano bio-things, or multi-sensory holographic communications.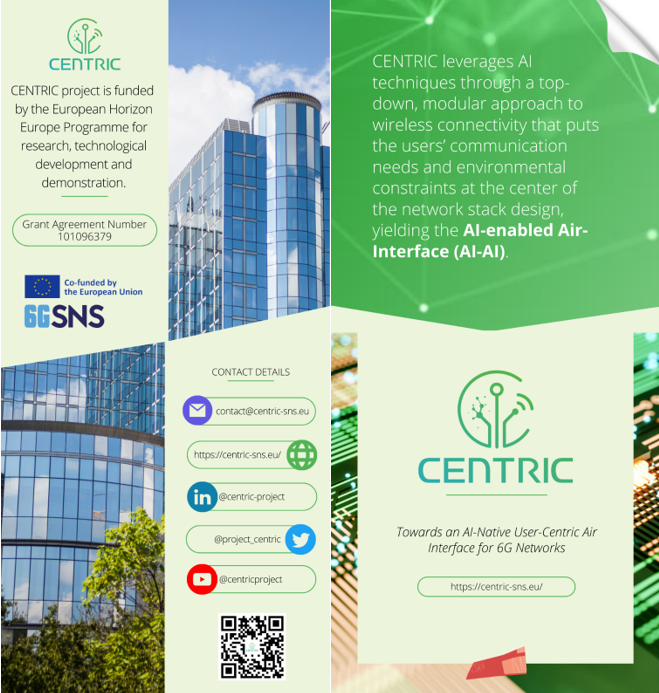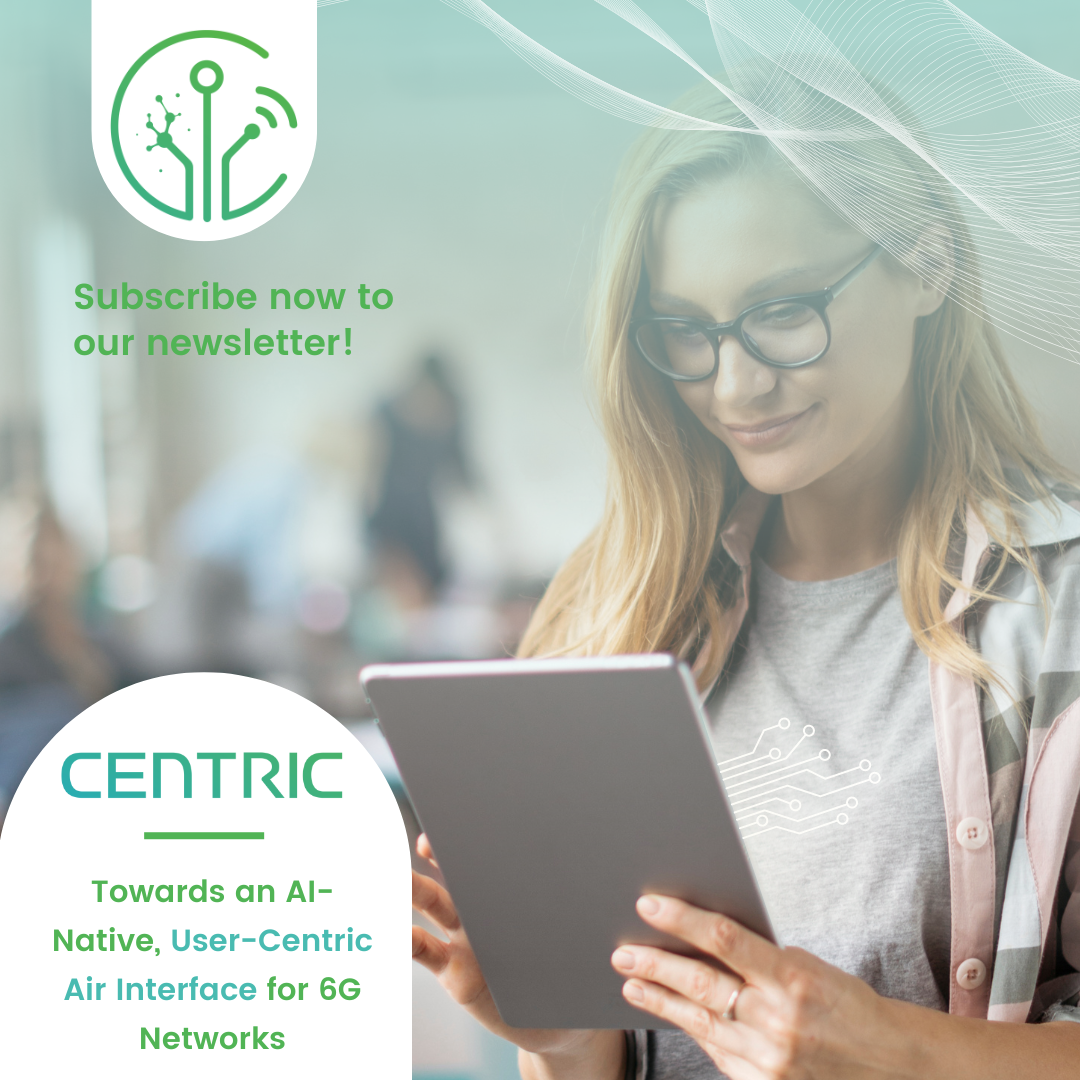 Subscribe to our newsletter
CENTRIC PROJECT will use the information you provide on this form to send you regular emails about the our results, relevant news and activities. You can change your mind at any time by clicking the "unsubscribe" link, available in the footer of any email you receive from us, or by contacting us at contact@centric-sns.eu. We will always treat your information with respect.