CENTRIC held its first Kick-Off Meeting in Heidelberg, Germany
🕒
2
mins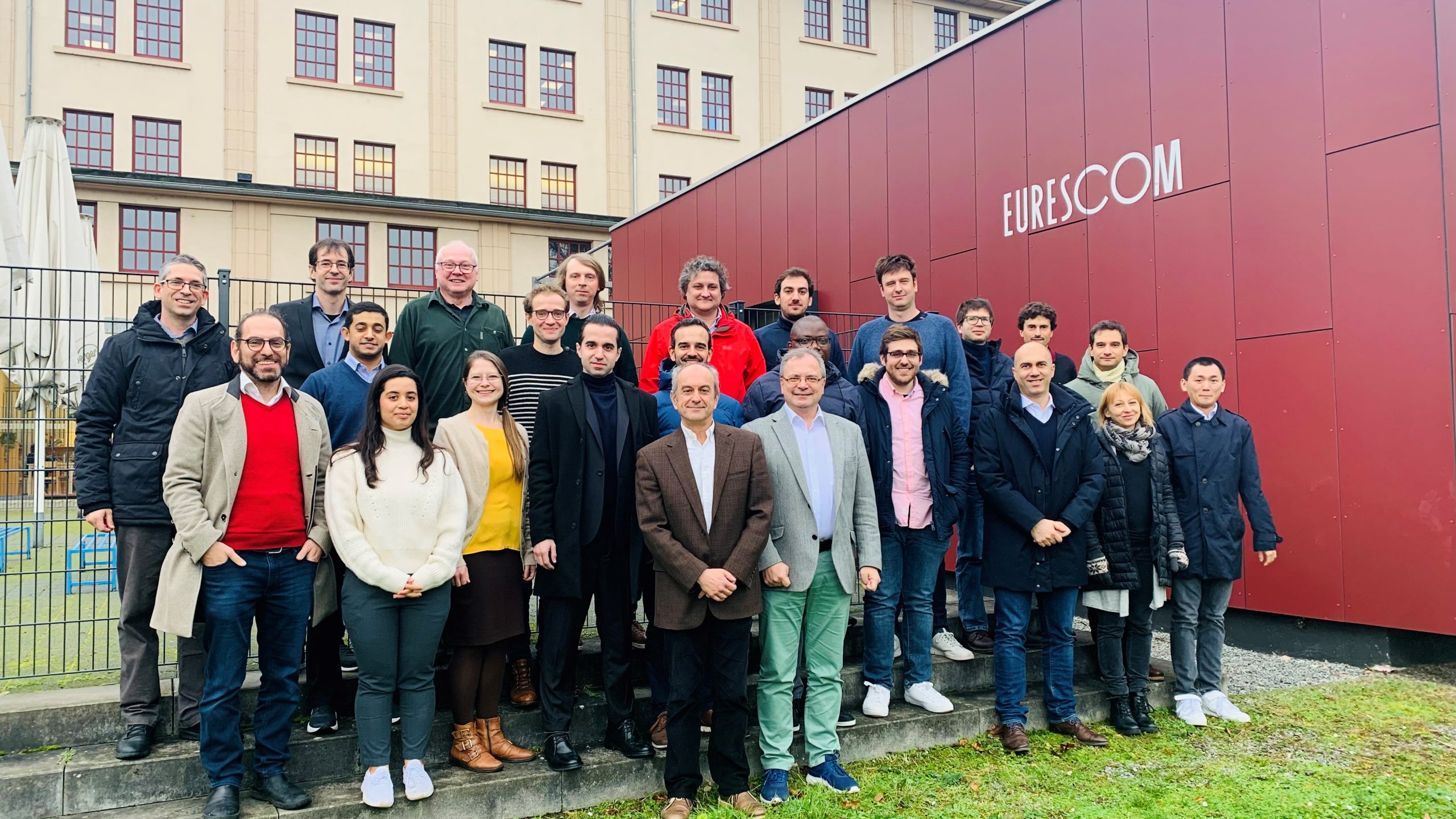 On the 26th and 27th of January 2023, CENTRIC held its first Kick-Off Meeting in Heidelberg, Germany.
The representatives of the 13 consortium partners meet for two days to discuss the start of the project and the research repartition and coordination.
The aim of CENTRIC to invent and develop an AI-enabled user-centric air interface is challenging, that's why to achieve it, the CENTRIC consortium has been put together with the goal of covering the key abilities of the following partners:
EURESCOM-EUROPEAN INSTITUTE FOR RESEARCH AND STRA STUDIES IN TELECOMMUNICATIONS GMBH, DE
AALBORG UNIVERSITET, DK
NVIDIA GmbH, DE
CONSORZIO NAZIONALE INTERUNIVERSITARIO PER LE TELECOMUNICAZIONI, IT
CONSIGLIO NAZIONALE DELLE RICERCHE, IT
KING'S COLLEGE LONDON, UK
SEQUANS COMMUNICATIONS SA, FR
OULUN YLIOPISTO, FI
KEYSIGHT TECHNOLOGIES SPAIN SL, ES
INTERDIGITAL EUROPE LTD, UK
NOKIA – SOLUTIONS AND NETWORKS GMBH &CO KG, DE
NOKIA BELL LABS, FR
SYNTHARA AG, CH
The project requires a coordinated effort and work plan that is executed by a strong team across the fields of wireless communications, machine learning and microelectronics. Solving the challenges along this road will require discovery-oriented research from academic institutions and market-oriented efforts by the industrial players.
CENTRIC proposes to leverage artificial intelligence (AI) techniques through a top-down, modular approach to wireless connectivity that puts the users' communication needs and environmental constraints at the centre of the network stack design.
The results of CENTRIC will be validated and demonstrated in laboratory prototypes and its breakthroughs will enable future 6G use-cases, such as self-driving vehicles, the internet of nano bio-things, or multi-sensory holographic communications.
As the goal of CENTRIC project is to enable sustainable user-centric 6G networks through an AI-native Air Interface, we believe that AI-AI-powered radios will provide a fast, effective, and affordable way of ensuring that everyone and everything enjoys tailored wireless connectivity services in an increasingly complex world.
Follow us on Social Media and subscribe to our Newsletter to avoid missing any news.
CENTRIC will use the newsletter list to send you regular emails about the CENTRIC PROJECT, relevant news and activities!
We are looking forward to sharing with you!
The CENTRIC team